Mayfair Serviced Apartments
Recommended
9 Hertford Street
Traditional 4 star serviced apartments in historic Hertford Street
Four star serviced apartments in Mayfair's Hertford Street. These Mayfair apartments have a comfortable and traditional vibe, with elegant and spacious rooms. The One bed and three bed apartments can sleep 3, 4 or up to 9 guests. Serviced apartments at 9 Hertford Street have free wifi, a flat screen TV and a fully equipped, modern kitchen with appliances such as a washing machine, dryer and dishwasher. All bedroom have a wonderful super king size bed. These clean, spacious apartments are a popular choice for serviced apartments in Mayfair.
Sleeps 4 - 8
47 Park Street
Stunning five star aparthotel from Marriott
Exquisite Mayfair serviced apartments in Park Street, close to Grosvenor Square and the US Embassy. This beautiful five star aparthotel offers 49 one and two bedroom luxurious Edwardian suites. Each of the sumptuous properties has its own comfortable lounge and well equipped kitchen area.
Sleeps 2 - 6
Flat 9a Avery Row
Luxurious one bed serviced apartment in Avery Row, Mayfair
Beautiful five star self catering apartment in Avery Row, a pretty passageway off Brook Street in the heart of Mayfair. The beautifully furnished one bed apartment provides 1 extra large double bed in the bedroom and a sofa bed in the lounge meaning it can sleep up to four people.
Sleeps up to 4
44 Curzon Street
Mayfair aparthotel with studios and one bed serviced apartments
Studio and one bedroom serviced apartments at this early twentieth century building in Curzon Street, Mayfair. These highly-rated apartments are arranged over five storeys and are beautifully presented with elegant decor and furnishings.
Sleeps up to 2
86 Park Lane
Fabulous five star Mayfair serviced apartments on Park Lane
Stunning five star serviced apartments on world famous Park Lane at the corner of Mount Street in Mayfair.
Sleeps 2 - 8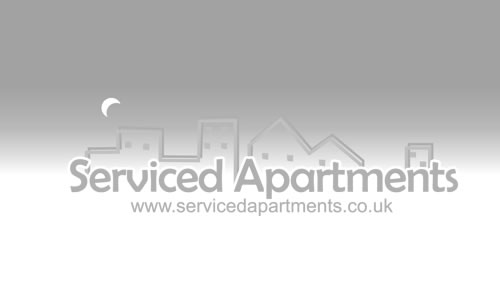 Shaw House, 6 Chesterfield Street
Accommodation for 3-9 people in Chesterfield Street
Attractive, comfortable serviced apartments in a period building in Chesterfield Street Mayfair which the blue plaque on the front will tell you was once the home of famous author William Somerset Maugham.
Sleeps 5 - 10
10 Lees Place, Mayfair
Modern five star luxury accommodation at Go Native Mayfair
Elegant 5 star serviced apartments in Lees Place, Mayfair. The property itself might date back to 1890 but these stunning apartments have gorgeous, contemporary interiors which are yet sympathetic to the period building.
Sleeps 2 - 4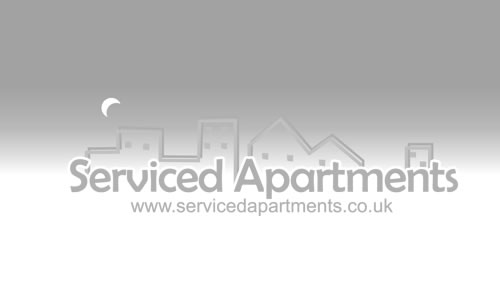 34-36 Clarges Street, Mayfair
Comfortable, spacious apartments in Clarges Street
There are nine serviced apartments here at this great location in Clarges Street, Mayfair. The apartments are clean, well furnished and come with a fully equipped kitchen that has a microwave, dishwasher and oven.
Sleeps 4 - 6
20 Hertford Street
Luxurious serviced apartments at 20 Hertford St with daily maid & air conditioning
Sophisticated four star serviced apartments in Hertford Street London's Mayfair. The attractive properties have contemporary and stylish decor throughout with a TV, iPod docking station and good range of kitchen appliances.
Sleeps 2 - 6
22-28 Shepherd Street
5* Mayfair Luxury Serviced Apartments for 2-8 people
Beautiful five star serviced apartments in the historic heart of Mayfair. These immaculate apartments in Shepherd Street are just a short walk from Green Park underground station and also a perfect spot from which to wander in to Mayfair to explore the boutiques, galleries and restaurants.
Sleeps 2 - 7
17 Hertford Street
Good quality three star serviced apartments at 17 Hertford Street
Three star serviced apartments at number 17 Hertford Street, Mayfair. These Georgian-styled studio and one bedroom flats have free wifi, air conditioning and a concierge service available.
Sleeps up to 2
Stay in a Mayfair serviced apartment.
Mayfair is one of the most desirable and exclusive parts of London and you can make it your home from home with these luxurious Mayfair serviced apartments, providing high quality, comfortable self catering accommodation.
Explore the high-end eateries, boutiques, galleries, shopping arcades and grand squares of Mayfair (Berkeley Square, Grosvenor Square and Hanover Square) during your stay here, made all the more special with the serviced apartments listed on this page.
If you're visiting Mayfair professionally, you might also be interested in serviced offices in Mayfair.
Points of Interest in Mayfair
Curzon Mayfair
Mayfair's local cinema - the Curzon in Curzon Street - has two screens and gives emphasis to independent and foreign film screenings.
Royal Institution
Dedictated to scientific education and research, the Royal Institution in Mayfair is especially well known for its Christmas Lectures. The Albemarle Street building also houses the free-to-visit Faraday Museum.
Mayfair Library
Mayfair Library has a good selection of books, newspapers, magazines and digital resources. This handsome building also hosts weddings upstairs.
Green Park Underground Station
Underground services on the Jubilee, Piccadilly and Victoria lines.
St George's, Hanover Square
This well known Mayfair church, built early in the 18th century, is often the venue for high society weddings.
Burlington Arcade
This is an iconic Mayfair shopping arcade which was built along the side of what was then Burlington House, connecting Piccadilly with Burlington Gardens. This high-end early example of a shopping centre is still staffed by traditional beadles who maintain order and decorum!
Berkeley Square
Berkeley Square in the heart of Mayfair is one of this desirable area's grand squares, laid out in the 18t century. The gardens at the centre of the square are open to the public - look out for some of the oldest trees in central London and interesting sculptures.
Mount Street Gardens
This Green Flag-award winning park in Mayfair, created on a former burial ground, is an oasis of peace and calm. Nearby Mount Street is home to many interesting shops and businesses.
You might also be interested in...
5 apartments available.
6 apartments available.
2 apartments available.
Top Mayfair Restaurants
Hélène Darroze at The Connaught
Restaurant
place Carlos Pl, London
Open now!
Benares Restaurant
Bar
place 12a, Berkeley Square, London
Closed
Scott's
Restaurant
place 20 Mount St, London
Closed
Photo credits: Hélène Darroze at The Connaught by Hélène Darroze at the Connaught; Benares Restaurant by Hauser Quaid Zzyzx; Scott's by Scott's.