Serviced Apartments in Birmingham
Recommended
Arcadian Centre, Hurst Street, Birmingham
Aparthotel with accommodation for 3-5 people close to the Bullring shopping centre
These luxury 4* serviced apartments at the Arcadian Centre in Hurst Street are just 2 minutes' walk from the Bullring and offer contemporary living with stylish interiors. The apartments, which provide free wifi, have a modern fitted kitchen, leather sofa beds and balconies with views of the city or an internal courtyard. The apartments at Staycity Arcadian Centre are available in various sizes and can sleep 3-5 people. Parking is available for £11 per day and the apartments are just over half a mile from Birmingham Snow Hill railway station.
Sleeps 3 - 5
81 Caroline Street, St Paul's Square, Birmingham
Three-bed apartment sleeps up to 8 with free parking and free wifi
Charming three bedroom property in St Paul's Square, B3, just a hundred yards from St Paul's Church.
Sleeps up to 6
3 Brunswick Square, Birmingham
Modern 4* serviced apartments with views across Birmingham city centre
Modern, stylish four star serviced apartments in Brunswick Square, B1, in the heart of Birmingham.
Sleeps 2 - 6
New Street, Birmingham
Super stylish boutique serviced apartments in the Rotunda Building in New Street
Boutique style four star serviced apartments in the iconic Rotunda building, just a few minutes?? away from New Street station.
Sleeps 2 - 4
117 Upper Marshall Street, Birmingham
Stylish one and two bed serviced apartments near the Mailbox in Birmingham
Located next to the popular Mailbox complex are these stylish 4* serviced apartments that can sleep 2-4 guests.
Sleeps 2 - 4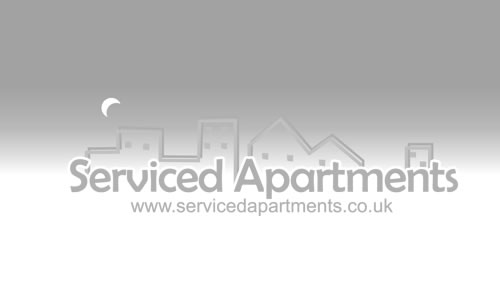 Dean House, 38 Upper Dean Street, Birmingham
Comfortable 4* serviced accommodation in the heart of the city centre
Premier Apartments offer modern serviced apartment suites in Birmingham, close to Chinatown and just 5 minutes' walk from Birmingham New Street railway station.
Sleeps 2 - 4
88 Charlotte Street, Birmingham
Four star aparthotel at Newhall Square, Birmingham
Staycity Newhall Square is a large four star aparthotel in Birmingham city centre.
Sleeps 2 - 6
Arena View, Edward Street, Birmingham
4* serviced apartments close to the National Indoor Arena
These popular, stylish apartments are just a short walk from the National Indoor Arena (150 yards) and also close to the International Convention Centre.
Sleeps 2 - 4
pets Pets Allowed
Apartment 5, 180 Granville Street, Corner Of Ridley Street, Birmingham
Contemporary 4* self catering accommodation for 3-5 people
Four star serviced apartments in Granville Street B1 just behind the Mailbox Centre. The stylish flats have fully equipped kitchens and open plan living rooms.
Sleeps 3 - 5
59 - 61 Station Street, Birmingham
Superb location - close to New Street, the Mailbox, Selfridges and the Bullring
Stylish one bedroom apartments in Station Street, just 2 minutes?? walk from New Street Station. The modern, four star properties have 24 hour automated checkin and secure access.
Sleeps 2 - 4
pets Pets Allowed
Newhall Street, Birmingham
Serviced accommodation in Birmingham
Non-smoking rooms • Free WiFi • Non-smoking throughout • WiFi available in all areas • Internet services • WiFi
Sleeps up to 4
Birmingham serviced apartments for business and leisure travellers seeking self catering accommodation in the UK's second largest city. We've listed some of the best serviced apartments in Birmingham city centre for visitors that what the space, privacy and convenience of a self catering apartments.
Points of Interest in Birmingham
Bullring Shopping Centre
Major shopping mall in Birmingham city centre with over 160 shops including may leading well known brands and many cafes and eateries.
National Indoor Arena, Birmingham
The National indoor Arena, also known as the Barclaycard Arena, is a sporting and entertainment venue with a packed schedule of major events and performances.
O2 Academy Birmingham
3000 capacity venue which hists some of the most famous names in music.
Edgbaston Cricket Ground
World famous cricket ground in the Edgbaston area of Birmingham which hsots Test matches, One Day Internationals and Twenty20 Internationals.
The NEC Birmingham
Major conference and exhibitions venue in Birmingham which hosts a number of large scale events throughout the year.
You might also be interested in...
3 apartments available.
7 apartments available.
2 apartments available.
4 apartments available.
3 apartments available.