Mayfair Serviced Apartments
All Mayfair Apartments
Stay in a Mayfair serviced apartment.
Mayfair is one of the most desirable and exclusive parts of London and you can make it your home from home with these luxurious Mayfair serviced apartments, providing high quality, comfortable self catering accommodation.
Explore the high-end eateries, boutiques, galleries, shopping arcades and grand squares of Mayfair (Berkeley Square, Grosvenor Square and Hanover Square) during your stay here, made all the more special with the serviced apartments listed on this page.
If you're visiting Mayfair professionally, you might also be interested in serviced offices in Mayfair.
Points of Interest in Mayfair
Burlington Arcade
This is an iconic Mayfair shopping arcade which was built along the side of what was then Burlington House, connecting Piccadilly with Burlington Gardens. This high-end early example of a shopping centre is still staffed by traditional beadles who maintain order and decorum!
Green Park Underground Station
Underground services on the Jubilee, Piccadilly and Victoria lines.
Mount Street Gardens
This Green Flag-award winning park in Mayfair, created on a former burial ground, is an oasis of peace and calm. Nearby Mount Street is home to many interesting shops and businesses.
Curzon Mayfair
Mayfair's local cinema - the Curzon in Curzon Street - has two screens and gives emphasis to independent and foreign film screenings.
Berkeley Square
Berkeley Square in the heart of Mayfair is one of this desirable area's grand squares, laid out in the 18t century. The gardens at the centre of the square are open to the public - look out for some of the oldest trees in central London and interesting sculptures.
Royal Institution
Dedictated to scientific education and research, the Royal Institution in Mayfair is especially well known for its Christmas Lectures. The Albemarle Street building also houses the free-to-visit Faraday Museum.
Mayfair Library
Mayfair Library has a good selection of books, newspapers, magazines and digital resources. This handsome building also hosts weddings upstairs.
St George's, Hanover Square
This well known Mayfair church, built early in the 18th century, is often the venue for high society weddings.
You might also be interested in...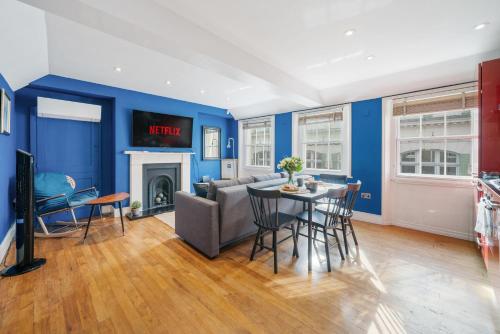 14 apartments available.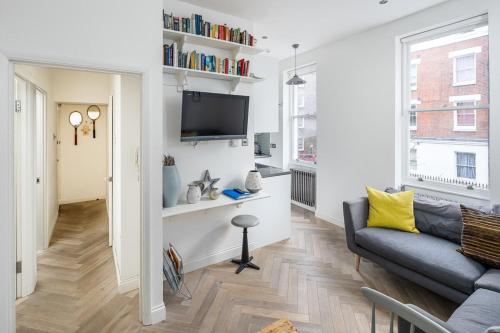 22 apartments available.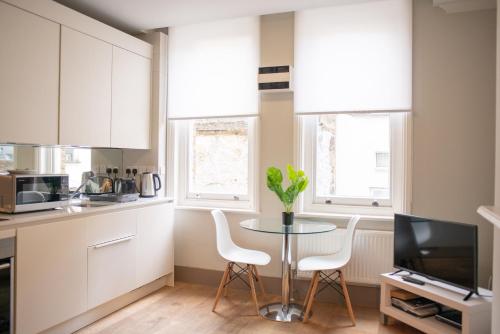 5 apartments available.