Serviced Apartments in the UK
Browse self catering apartments in the UK by town, city or county name:
A | B | C | D | E | F | G | H | I | J | K | L | M | N | O | P | R | S | T | U | V | W | Y
Serviced Apartments are a home from home in cities around the UK
Serviced Apartments are a great alternative to hotels and let you stay at the location of your choice while enjoying high quality self catering accommodation. A serviced apartment allows you greater privacy on your city break, and provides excellent value for money and more space when compared with similar specification hotels.
The number of UK serviced apartments continues to grow rapidly, with more and more cities and towns having aparthotels and serviced apartments as an alternative to traditional hotels. If you are looking for a short term let, browse the locations available using the links above.
Featured Serviced Apartments
Roomzzz Manchester
Stylish, four star serviced apartments at this aparthotel from Roomzzz created in an old cotton warehouse.
Offering contemporary serviced accommodation, Roomzzz Manchester also offers the popular Grab & Go breakfast, free wifi and the option of parking.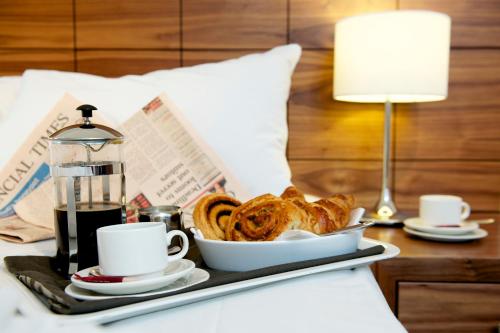 The Knight Residence in Edinburgh
These beautiful five star serviced apartments in the West End of Edinburgh have attracted very high reviews from visitors.
The luxurious apartments in Laurison Street are a stone's throw from Arthur's Seat and are available as studio, one bed, two bed or three bed options.
Apartments Just Added