Find a Cheltenham serviced apartment in this beautiful and historic spa town in Gloucestershire.
10 Reasons to Visit Cheltenham
1. Admire the town's fine Regency architecture
Cheltenham is widely regarded as the most complete surviving Regency town, and visitors are immediately struck by its stunning architecture. When the mineral springs were discovered there back in 1716 it fast became a popular spa destination for the elite. Visitors from far and wide flocked there hoping to benefit from the water's purported healing properties, and as a result the town soon grew into a leading health and holiday resort. Tree-lined avenues were created alongside beautiful promenades, parks and buildings, offering the visiting gentry and nobility many opportunities for relaxation. Much of the town's famous Regency architecture that was built following this time has been immaculately preserved, including majestic Lansdown Crescent, a convex terrace designed by John Buonarotti Papworth and constructed in the 1830s. Take a stroll around the centre and you will see some of the finest Regency architecture in the world.
2. Join the crowds at one of the town's international festivals
Cheltenham is world famous for its internationally-acclaimed jazz, science, music and literature festivals, which together bring more than 2,500 of the world's best writers, musicians, performers and scientists to the town, inspiring audiences of all ages. The springtime Jazz Festival in Montpellier Gardens attracts 20,000 music fans every year and offers a superb variety of artists showcasing different styles of jazz. From stargazing and large animal dissection to fun activity trails and history put under the microscope, the summer's Science Festival has a great deal to offer science fans young and old. The town's Music Festival also takes place in the summer, held in many of the town's leading venues, putting on an impressive array of classical music including contemporary composition and popular classics. And, finally, the Autumn brings the town's famed Literature Festival, welcoming more than 600 of the world's most highly-esteemed writers, actors, poets, speakers and politicians to celebrate the written word through a mix of workshops, talks, debates and interviews.
3. Enjoy a thrilling day at the races
Cheltenham Racecourse, a beautiful 350-acre site found just outside of town in the Cotswold hills, hosts some of the most exciting horse jumping in the world. Every March the prestigious Cheltenham Festival brings together world-class horses, jockeys, owners and trainers to battle it out for the very highest of racing honours. Other events take place there throughout the year, too, and you can book tickets online in advance.
4. Indulge in a spot of Afternoon Tea
As Henry James once said, 'There are few hours in life more agreeable than the hour dedicated to the ceremony known as afternoon tea.' With that in mind, Cheltenham is a great place to indulge in this very British pastime. Malmaison's stylish Brasserie serves traditional afternoon tea alongside menus with a twist, such as the Champagne or Cocktail Afternoon Tea menus. Alternatively, enjoy your tea in a former art deco cinema at The Daffodil in Suffolk Parade; head to The Wilson Cafe for some seriously indulgent cake; or head out of town to the luxurious Greenway Hotel & Spa for classic or sparkling afternoon teas with a glass of fizz.
5. Relax in splendid open spaces
Cheltenham has no shortage a lovely green, open spaces. Wander over to Pittville Park, the town's largest ornamental park, to see the beautiful Grade I-listed Regency Pump Room overlooking large lawns and two picturesque lakes, and look out for a variety of water fowl. The park is split by a road, and the formal eastern side of the park tends to be the most popular as it is where you'll find the main children's play area, aviaries that house birds and rabbits, Central Cross Cafe for refreshments, a lake, pubic toilets, and the famous Pittville Pump Room building. The western side of the park is actually larger, however, and has a more natural feel - with small pockets of woodland and some lovely picnic spots. There is plenty of wildlife to spot, particularly around the large lake, and you'll find natural play equipment for children nestling under the shade of the trees. Other outdoor spaces to enjoy in Cheltenham include the 1930s-style outdoor lido at Sandford Parks, or the Promenade and Long Gardens, which are home to the Neptune Fountain, based on Rome's famed Fontana di Trevi.
6. See the town from the air
With its immaculate tree-lined Promenade and impressive period architecture, surrounded by the rolling hills and forests of the Cotswolds, Cheltenham is a beautiful place to view from above. There are several hot air ballooning companies operating in the area that offer flights from different launch sites, including the centre of town and Cheltenham Racecourse. Float along above the squares, parks, gardens and Regency terraces to gain a fresh perspective on this historic town.
7. Escape to the Cotswolds
Cheltenham sits beneath Cleeve Hill, the highest point in the Cotswolds. For visitors who enjoy walking, a National Trail - the Cotswold Way - passes by the town, leading you off into some of the prettiest countryside in England. Stretching for more than a hundred miles in total, from the market town of Chipping Campden in the heart of the Cotswolds right down to the city of Bath, you can walk as much or as little of the trail as you like. Expect wonderful views of this quintessentially English landscape, made up of green vales, charming villages and lush woodland.
8. Search for hidden treasure
If you like a mystery to solve, why not embark on the self-guided Cheltenham Montpellier Treasure Trail? It takes you on a circular 1.5-mile route from the Regency-style town centre, along the Promenade, and through the town's alleyways, streets, parks and gardens. Engaging the whole family, this intriguing route feeds you some interesting snippets of local history and points out many hidden architectural gems that you might otherwise miss. Along the way you will be given clues that will help lead you to the location of the long-lost treasure on your fictional treasure map. You can order, download and print the trail at home before you visit Cheltenham, and once you're here you can spend as long as you like completing it - perhaps making a pit stop at one of the fashionable bars or cafes you'll find dotted along the route.
9. Hit the shops
Cheltenham's shopping falls into distinct quarters, making it easy to target the kind of establishments you're interested in. For well-known high street brands, for example, head for the largely pedestrianised High Street ? while you may prefer to hit The Promenade if you're planning to browse high-end fashion boutiques or specialist shops such as jewellers, shoe stores and camera dealers. This is also the place to find the well-established Cavendish House, a local department store. Reaching the end of the Promenade after Imperial Gardens, you'll find many independent shops selling all sorts from homeware to clothing in a village-style setting, as is the case in The Suffolks.
10. Sample some local produce
Cheltenham is widely regarded as the food capital of the Cotswolds, with endless possibilities to tempt you into trying some fresh local produce and ingredients. There are also numerous food- and drink-related events taking place throughout the year, including the annual Food and Drink Festival and Cheltenham Beer Week, for starters. Many restaurants offer al fresco dining areas in the warmer summer months, giving the town a continental atmosphere - and most well-known areas of town have an enviable selection of decent places to eat, whether you're on The Promenade, in Montpellier, or at the more contemporary Brewery.
Points of Interest in Cheltenham
Cheltenham Racecourse
Cheltenham's famous racecourse where top tier events such as the Cheltenham Gold Cup are held.
The Wilson, Cheltenham
An award winning art gallery and exhibition in Cheltenham with permanent exhibits and a programme of temporary shows.
Cheltenham Town Hall
Built in 1902-3, Cheltenham's impressive Town Hall building was designed by architect Frederick William Waller. The Imperial Square building hosts an all year programme of exciting and interesting events and performances.
The Brewery Quarter
A £30 million redevelopment in a former brewery with stores, cinema, restaurants, bars, bowling and a gym.
Cheltenham Spa Railway Station
Cheltenham's famous racecourse where top tier events such as the Cheltenham Gold Cup are held.
Everyman Theatre
Ornate, Victorian theatre in the heart of Cheltenham with a 675 seat auditorium as well as a small studio theatre.
The Regent Arcade
Large indoor shopping mall with stores such as Boot's, HMV & River Island as well as coffee shops and restaurants.
You might also be interested in...
4 apartments available.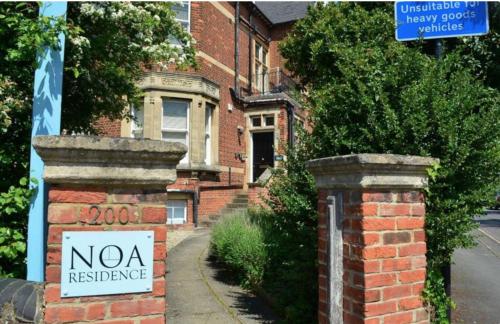 39 apartments available.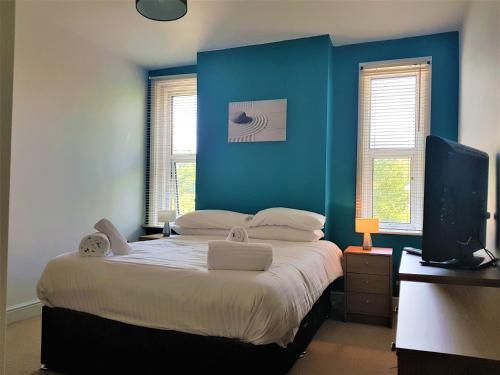 12 apartments available.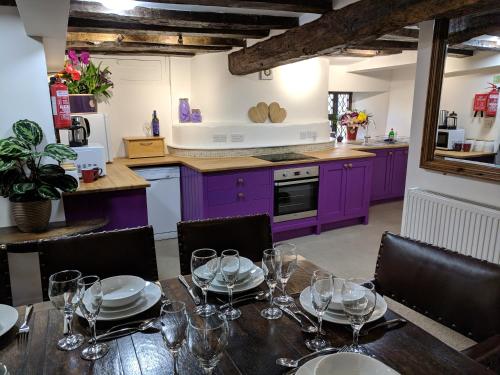 2 apartments available.
The market town of Stroud played an important role in the industrial revolution.