Canary Wharf Serviced Apartments
Recommended
Lincoln Plaza
Studio, 1 bed, 2 bed apartments in feature-packed modern Canary Wharf building
Beautiful studio, one bed and two bed serviced apartments from Native, previously known as Go Native, at the Lincoln Plaza building, Canary Wharf. Located just a short walk from South Quay DLR and the wider Canary Wharf devlopment with its offices, stores and tube station, this a great location from which to enjoy a stay in London. The air conditioned self check in serviced apartments have stylish decor with comfy sofas and each one has a well equipped kitchen which includes a dishwasher and washer/dryer.
Sleeps 2 - 4
Settlers Court, Newport Avenue
Popular apartment for up to 6 between Canary Wharf and Trinity Buoy Wharf
Great value two double bedroom, two bathroom self catering apartment close to Canary Wharf with views of London's iconic cityscape.
Sleeps up to 6
22 Hertsmere Road, Canary Wharf
Luxurious five star serviced apartments in a modern building just a stone??s throw from West India Quay DLR station. The building as its own on site gym/fitness centre and a steak restraurant.
Sleeps up to 2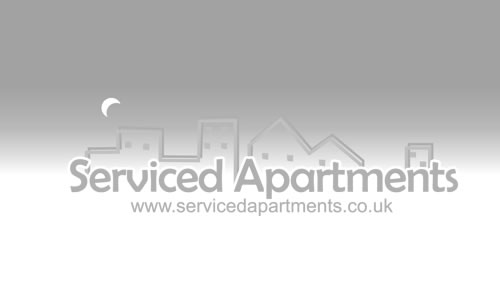 39 Westferry Circus
Generously proportioned serviced apartments for 2 - 6 people
Stylish, modern 4* serviced apartments in Westferry Circus. These contemporary one and two bedroom properties are close to public transport links and also river services on the Thames Clippers.
Sleeps 2 - 6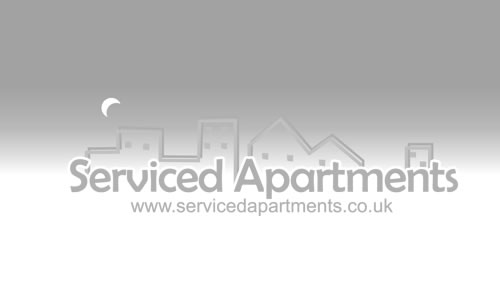 80 Boardwalk Place, Trafalgar Way
Waterside serviced aparthotel with properties for 2 - 6 people
Well established, luxurious four star serviced apartments in Boardwalk Place.
Sleeps 2 - 6
45 Hope Street
Serviced accommodation in Canary Wharf
Internet services • Hot tub/jacuzzi • Air conditioning • Free WiFi • Non-smoking throughout • WiFi • Private parking • Non-smoking rooms • Family rooms • Parking • Sauna • WiFi available in all areas
Sleeps up to 4
4 Mastmaker Road
4* serviced apartments by Bridgestreet with stylish one and two bedroom apartments available at this enviable location.
Sleeps 2 - 6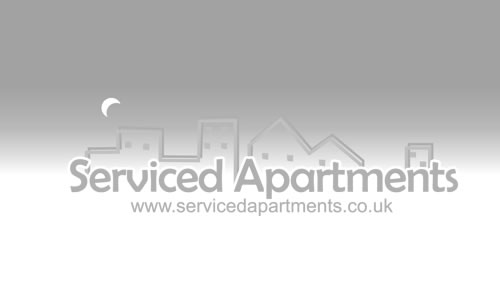 Denison House, 20 Lanterns Way
One and two bedroom serviced apartments in Canart Wharf, close to Millwall Dock.
Sleeps 2 - 4
9-11 Byng Street,(Off Westferry Road),South Quay
Studio, 1 bed & 2 bed Canary Wharf apartments
Contemporary serviced apartments available in Byng Street just off the Westferry Road.
Sleeps 2 - 6
Ability Place, 37 Millharbour, Isle Of Dogs
One and two bedroom apartments (suitable for 2-6 people) at Millharbour, adjacent to the Millwall Dock and just a short walk from South Quay DLR station and Canary Wharf itself, too.
Sleeps 2 - 6
MERIDIAN PLACE
Modern 3* serviced apartments from Zen Apartments at Meridian Place, right by the West India Docks and just a short walk from South Quay DLR.
Sleeps 2 - 4
Canary Wharf
Contemporary four star serviced apartments at Discovery Dock in the heart of Canart Wharf in a range of sizes, suitable for 2, 4, 5 or 6 guests.
Sleeps 2 - 6
Canary Wharf has an excellent supply or modern, purpose-built apartments which provide a comfortable and spacious alternative to traditional hotels. The serviced apartments here in London E14 are within easy reach of the modern business district of Canary Wharf with its bars, shops, restaurants and public transport stations too. Jubilee Line and DLR services provide convenient links west in to central London and east to locations like Stratford. Browse the links below to discover some of the serviced apartments available in Canary Wharf.
Points of Interest in Canary Wharf
Canary Wharf Pier
For Thames Clipper services west in to central London or east towards Greenwich, North Greenwich and Woolwich.
One Canada Square
Iconic skyscraper at the heart of the Canary Wharf estate which was the tallest building in the UK from 1990 until it was overtaken by the Shard.
Waitrose Canary Wharf
Large branch of upmarket supermarket good food and wine selection. Also includes other departments (home, electronics, toys and more) and dry cleaning / laundry services
Trinity Buoy Wharf
Home to artists' studios, places to eat, business space, heritage boats and London's only lighthouse.
Museum of London Docklands
Explore the history of London and its river at the Museum of London Docklands in this converted warehouse with 10 free gallieries including the atmospheric Sailortown recreation!
Canary Wharf Crossrail Station
Canary Wharf's brand new station on the Elizabeth Line with services to the City, West End and beyond. The station is due to open in December 2018.
Canary Wharf Underground Station
Tube station at Canary Wharf on the Jubilee Line, with services going east to Greenwich and Stratford, and west in to central London.
Jubilee Place
Underground shopping mall with stores and restaurants.
You might also be interested in...
5 apartments available.
2 apartments available.
3 apartments available.
3 apartments available.