Serviced Apartments in Torquay
Recommended
4a Hesketh Crescent
Exquisite 5* apartment in Grade II listed Regency crescent
Five star Hesketh Crescent Apartment is a beatiful self catering apartment in the Meadfoot bay are of Torquay. The RegencycCrescent from which the apartment takes its name is one of the finest in the country - built in the mid 19th century and Grade II listed. This duplex apartment is split across the first and second floors of the property and provides superb sea views across the Tor Bay. Situated just 5 minute's drive from Torquay town centre, this superb property provides free wifi and free car parking.
Sleeps up to 2
517 Babbacombe Road
Self catering 1, 2 and 3 bed apartments in Torquay
Self catering accommodation at these delightful four star apartments at Bedford House in Babbacombe Road, Torquay.
Sleeps 2 - 4
pets Pets Allowed
32 Croft Road
Charming self catering apartments in a period building 3 minutes from the beach
These three star Torquay self catering serviced apartments are just three minutes' walk from the beach.
Sleeps 2 - 4
Torquay serviced apartments for self catering stays in holiday flats in his popular coastal town in Devon.
Points of Interest in Torquay
Torquay Railway Station
Railway station close to the sea at the Torre Abbey Sands. The station is on the Riviera Line operated by Great Western Railway.
Torquay Harbour
Torquay harbour is a busy port with a working pier for maritime events. There are shops and restaurants along the quayside.
Babbacombe Model Village
Delightful miniature village and railway located in Babbacombe in Torquay, Devon - opened in the 1960s.
You might also be interested in...
5 apartments available.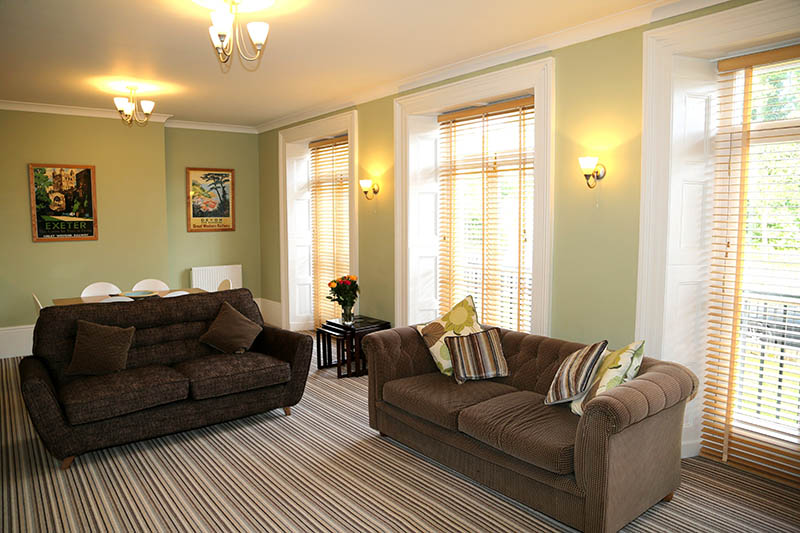 4 apartments available.
Top Torquay Restaurants
Park Lane
Night Club
place 1 Torwood St, Torquay
Open now!
Old Vienna Restaurant Ltd
Restaurant
place 7 Lisburne Square, Torquay
Closed
The Orange Tree Restaurant
Restaurant
place 14-16 Parkhill Rd, Torquay
Closed
Photo credits: Park Lane by Carmen Velarde; Old Vienna Restaurant Ltd by Greg Thurtle; The Orange Tree Restaurant by The Orange Tree Restaurant.