Serviced Apartments in Windsor
All Windsor Apartments
Windsor is home to the Royal family's castle and it can be home to you too with these short stay options for serviced apartments in Windsor.
Windsor is a great destination to a family visit with a beautiful town centre, wonderful Thames walks and convenient proximity to attractions such as Legoland. Also close by are Eton College and Heathrow Airport.
We have two excellent locations for serviced apartments in Windsor listed on this page (including one discreetly located just off the High Street) and one more across the Thames in Eton.
Points of Interest in Windsor
Windsor Racecourse
Royal Windsor Racecourse, is a thoroughbred figure-of-eight horse racing venue.
LEGOLAND Windsor
Popular visitor attraction dedicated to the perennial favourite - LEGO!
Windsor Castle
Windsor Castle is a popular visitor attraction and, of course, one of the homes of the Queen. If the Royal Standard flies from the castle, it means Her Majesty is in residence! Follow the Long Walk to Windsor Great Park to enjoy iconic views of the beautiful castle, much of which was rebuilt der the Restoration of the monarchy in 1660.
London Heathrow Airport (LHR)
Major airport serving destinations all over the world.
Dorney Lake
This high quality rowing venue was one of the sites used in the London 2012 Olympics.
Windsor & Eton Riverside station
Terminus of the Staines to Windsor Line with regular services to London Waterloo.
Windsor & Eton Central railway station
Most of this station has been turned into Windsor Royal Shopping - a small mall with shops and eateries in the old station buildings. Trains regularly operate here along a short branch line to Slough, completing the one stop journey in six minutes. For services to more locations including London, use Windsor & Eton Riverside instead.
You might also be interested in...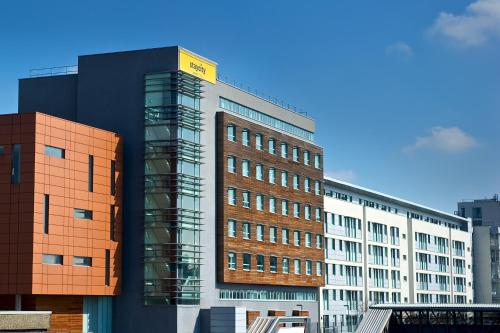 1 apartment available.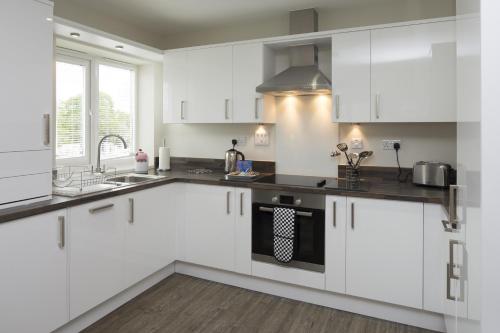 12 apartments available.
Developed as a New Town after WWII and home to many international businesses.
17 apartments available.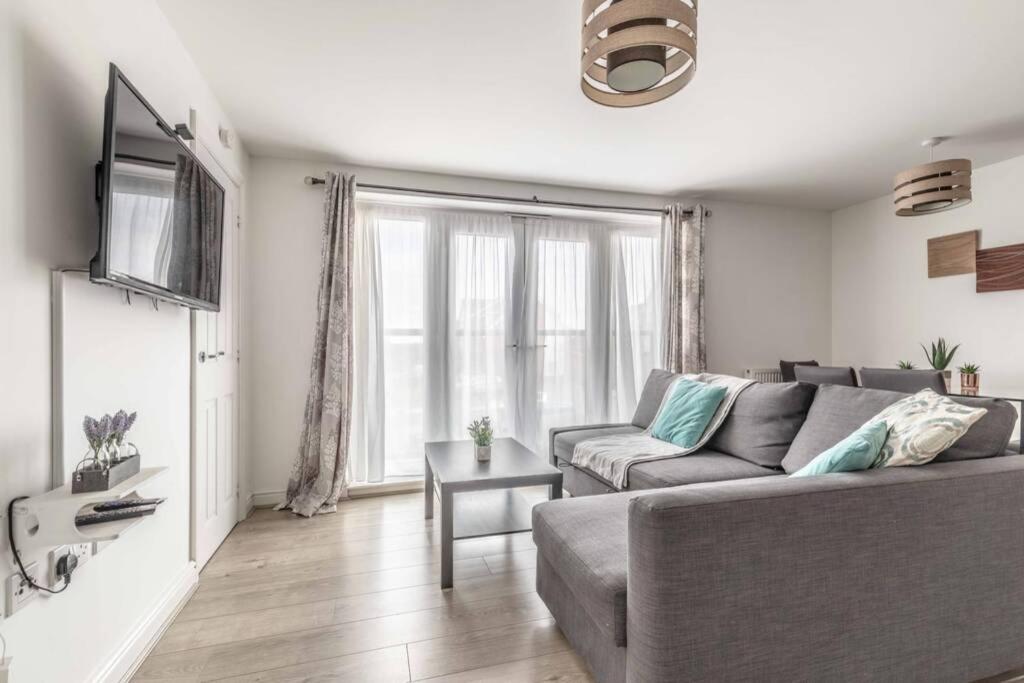 18 apartments available.